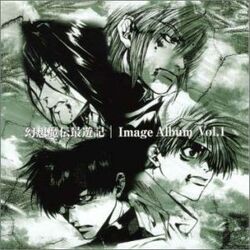 Gensoumaden Saiyuki Image Album vol. 1 幻想魔伝最遊記 ボーカルアルバム vol.1
Released September 23, 2000.
Track List
1. Freedom
2. Junk Boys
3. Long Way
5. Believe In
9. WINDING PATH
10. STRONG WILL
11. Hold the Light
Ad blocker interference detected!
Wikia is a free-to-use site that makes money from advertising. We have a modified experience for viewers using ad blockers

Wikia is not accessible if you've made further modifications. Remove the custom ad blocker rule(s) and the page will load as expected.